ABOUT US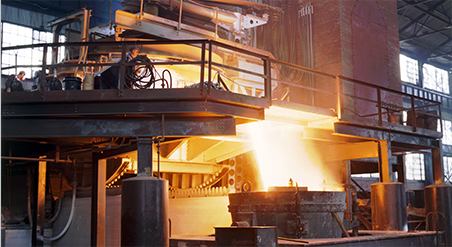 The Journey took place in the year 1972 with specific aim in exporting Bicycle Parts of BECO brand to Bangladesh,Bolivia,Argentina & Peru as a sole agent in distribution. Export of Rolling Mill Plants & Machineries started thereafter from 1974 exclusively to Bangladesh that too in large number to Reputed Industrial Houses of Bangladesh which also included Mini Jute Plants,Mini Cement Plants, Paper Mills as well as Poultry Machineries.
By the time Mr Chowdhury's experience driven him in installing a new Rolling Mill in the year 1982 which manufactured MS Angles , MS Rounds & MS Flats which was marketed within Kolkata and Bengal. Followed by an Ice Plant in 1988.
By the time around in 1988-89 the Company got involved in other business activities such as manufacturing of Acid Slurry (used for manufacturing process of Detergents) which was supplied to TOMCO (owned by Tata Chemical Industries). Within that span of time NPC prepared a goodwill for the Tata Eastern India Zone which led the Tata's to manufacture their owned brand of Detergent at that time called OK powder and 501 cakes under the manufacturing unit of NPC.
Seeing the success scenario Shaw Wallace hence approached in making their brand CHEK (Powder & Cake) which was also done through our manufacturing process. This success led Mr Chowdhury to launch his own brand of detergent cakes and powders which became famous within a short span of time namely NPC/APU/TINA/KEYA . Gradually the Group's diversity spanned over Food Items and it went for Button Mushroom Plantations & Quail Hatcheries in scientific process in its own Privatized Sector. In 2006 Educational Sectors such as Management College/Dental & Eye Hospital/Nursing Colleges came into existence which includes some Corporate tie ups with concerns like CK Birla Hospitals (CMRI & BM Birla). NPC is currently focussing largely besides its other businesses on Real Estate Housing & Land Developments.
Other recreational activities includes an IFA affiliated club as NPC Sports Academy which is & was involved in Women's Football Training and a one time Champion of Inter Club Women Football Championship held at Haldia in 1998 defeating Income Tax Team.